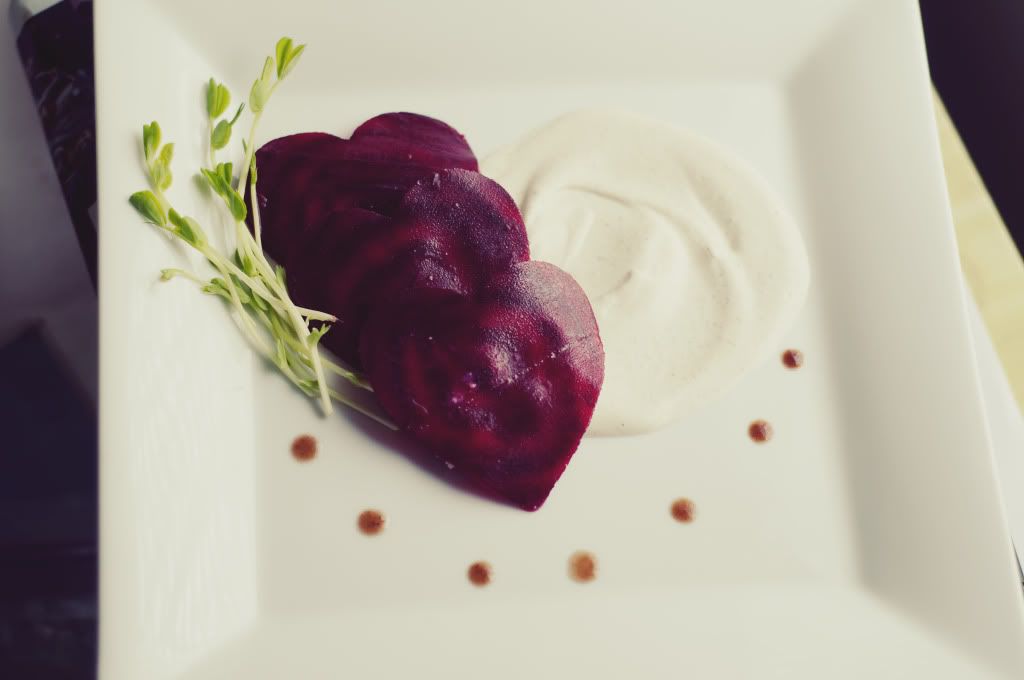 Since tomorrow is Valentine's Day, I wanted to use it as an excuse to make some beet ravioli that I've been eyeing for awhile. Since I've got my new mandolin, no veggie is safe from being sliced into exquisite thin strips of loveliness. I even took the time to cut each little slice into a heart shape, which maimed the cookie cutter a little, but nothing too serious. It was worth it. So were my red hands, and the stained counter. I filled them with a Pine Nut/Cashew 'Goat Cheese', and served them with pesto on summer squash pasta. Since there's no special someone in my life at the moment, I fed this to my parents, whom I love most of the time. I was rather pleased at myself for sneaking them an almost entirely(I let them eat whole wheat spaghetti instead of summer squash) raw dinner which they liked. The things you do for those you love.
Beet Ravioli with 'Goat Cheese'
1 large or 2 small beets, slice thin as possible on a mandolin or with a vegetable peeler
1 tblspn Macadamia Nut Oil
1/2 juice of a lemon
1/2 tsp salt
Let the beet slices marinate in the lemon juice, salt and macadamia nut oil for 30 mins or overnight to tenderize
'Goat Cheese'
1 cup Pine Nuts
1 cup Cashews(you could use all cashews if you prefer)
1/4 cup water
4 tsps nutritional yeast
1 tsp salt
Juice of 1 lemon
Mix all in a food processor til smooth.
Cream Sauce
1/2 recipe of 'goat cheese'
1/2 cup water
1 tsp thyme
1 clove garlic
Zest from 1 lemon
Juice from 1 lemon
Blend in a blender til completely smooth.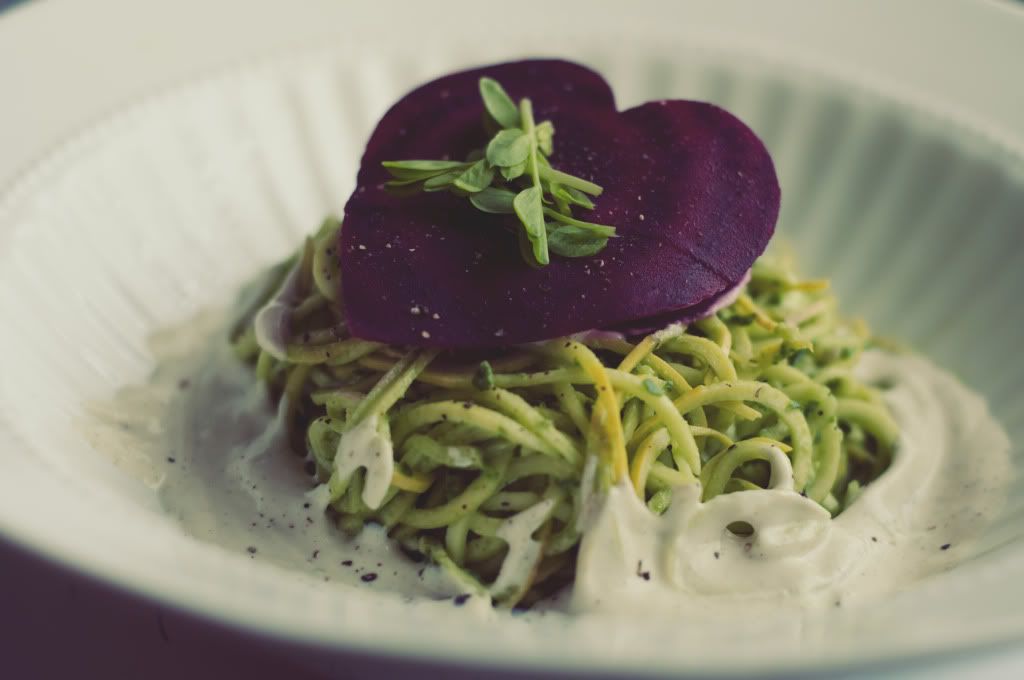 Pesto Pasta
I ran out of enough basil to make pesto entirely with it, so I threw in some spinach. I kind of prefer it this way, sometimes basil can be a little pungent and overpowering for me.
1 bunch of basil
1 cup packed spinach
2 cloves garlic
1/4 cup extra virgin olive oil
salt and pepper
Mix all in a food processor til almost smooth, but still with a few chunks, serve over pasta.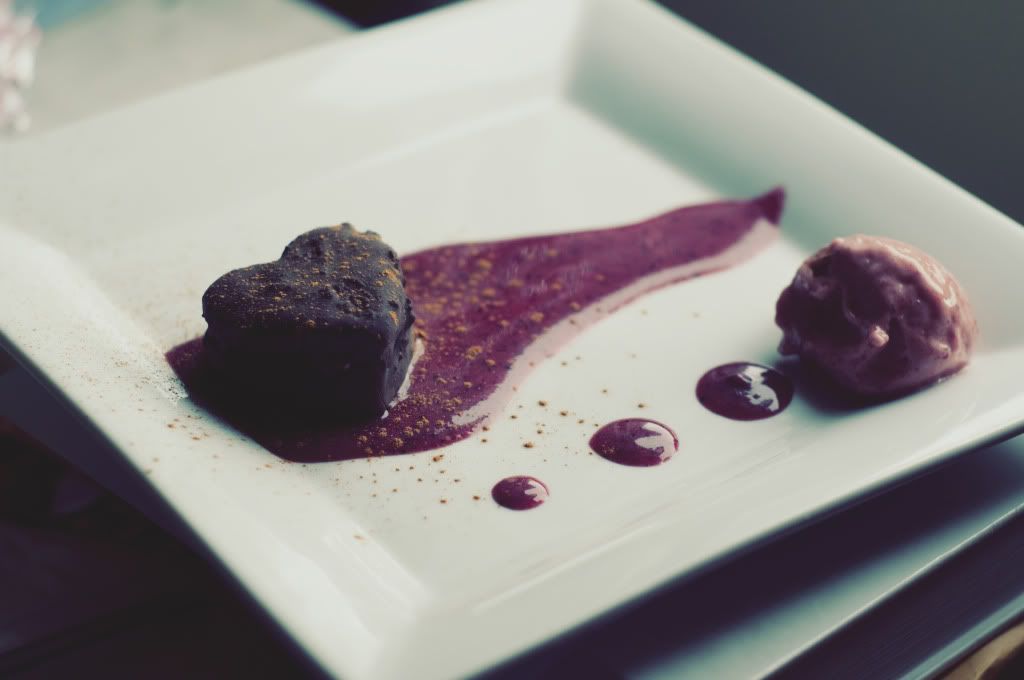 I cut some leftover Chocolate Mousse Cake I had into heart shapes, then dipped them in Chocolate sauce, then popped them in the freezer for about 10 mins. Served with some Strawberry Ice Cream and Strawberry/Blueberry sauce. I can never get enough of pairing strawberries and chocolate together. Never.