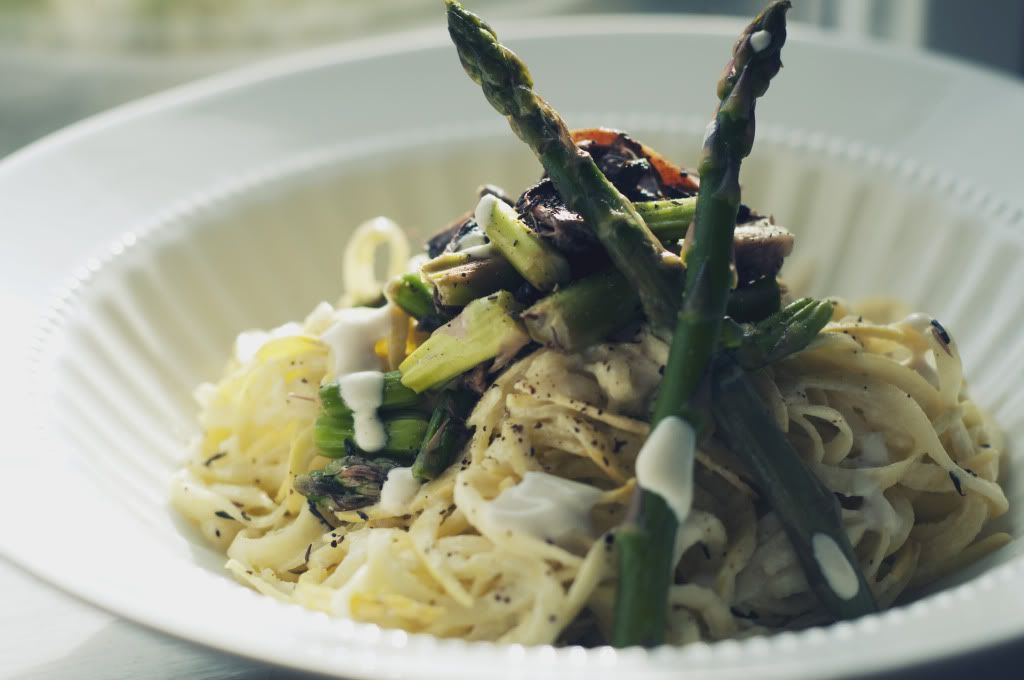 This was something that came into existence because I had lots of odds and ends lying around in my fridge from making Asparagus Portobello Ravioli from
Raw Food Real World
. I like Summer Squash (which is basically yellow zucchini) because it looks more like pasta, but the flavor is pretty much the same as regular zucchini. For the noodles run 1-2 squash through a spiral slicer.
From Raw Food Real World by Matthew Kenney and Sarma Melngailis
For the Lemon Cream Sauce:
1 cup of cashews, soaked for at least 2 hours
1 cup water
3 tablespoons lemon juice
1 tablespoon lemon zest
1 tablespoon agave syrup
Place all ingredients in a blender and blend until smooth, or for a bit longer to warm it up.
For the Asparagus and Mushrooms:
Chop 1/2 lb of whatever type of mushrooms you like and 1 small bunch of asparagus into bite sized pieces, toss with 3 tablespoons of olive oil, 3 tablespoons of lemon juice and 1 tablespoon of thyme. Add sea salt and pepper to taste. Dehydrate at 115f for 2 hours(approx) or until they look sauteed.
The raviolis looked like this: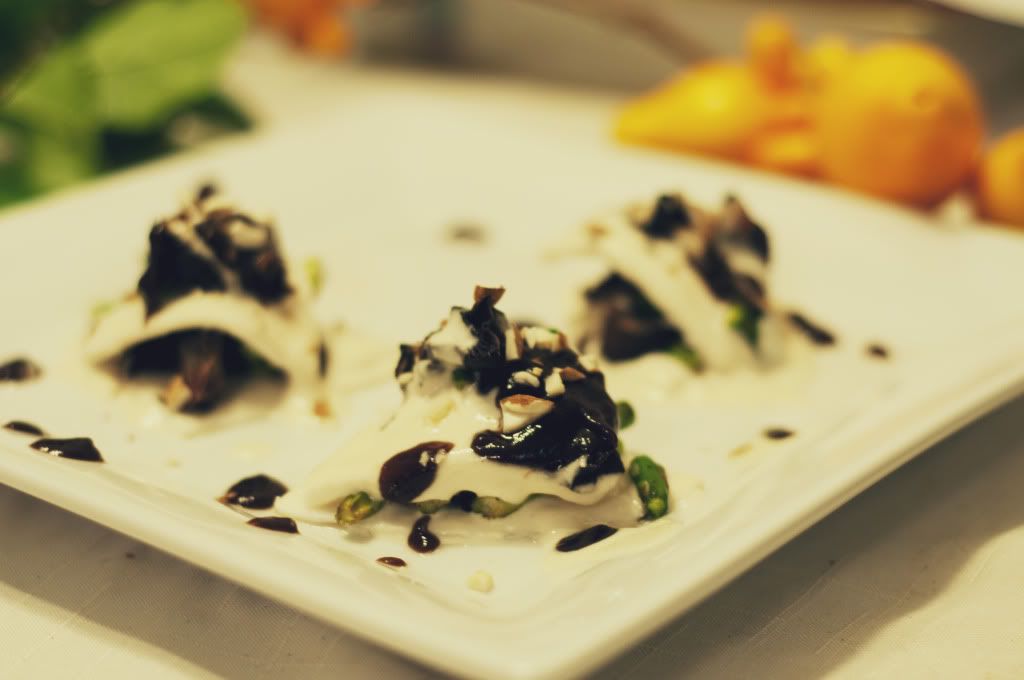 The 'pasta' part was made from coconut meat cut into squares, then dipped in the lemon sauce, with the filling sandwiched between two slices.