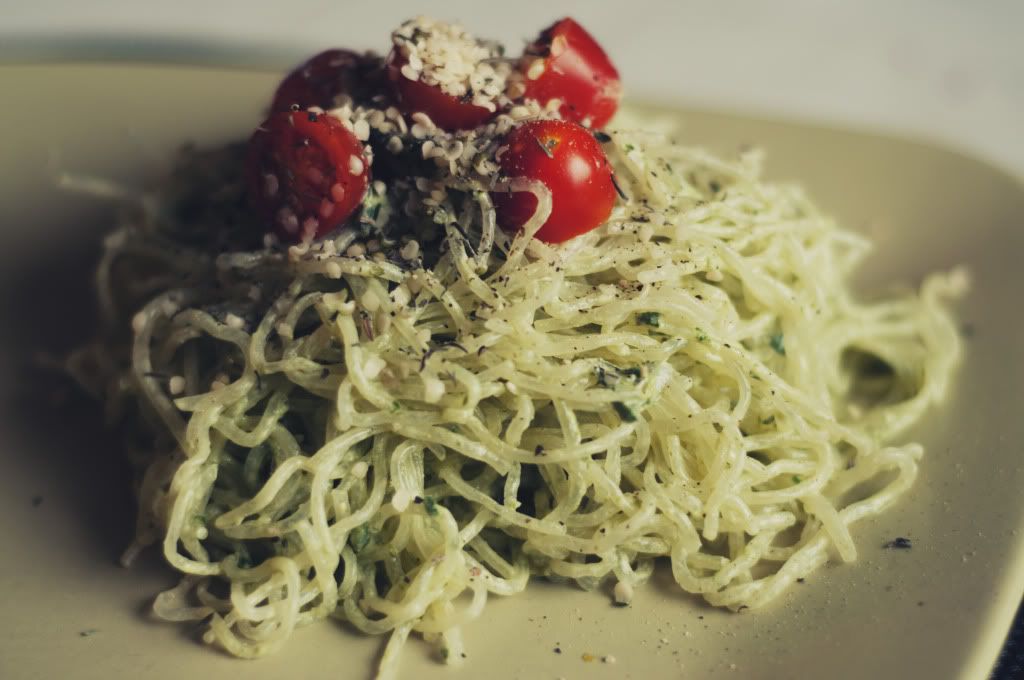 I've been searching both far and wide, high and low for kelp noodles in Vancouver, and I finally found them today. The hunt was completely worth it, I'm happy to say. (For the record I found them at
Organic Lives
)They taste a bit like rice/vermicelli noodles, and not the least little bit fishy. They smell a bit interesting in the bag, but a rinse gets rid of that pretty quickly. Picked up some other goodies from Organic Lives like cacao butter, I want to experiment with attempting to make some chocolate truffles. Cacao butter was also surprisingly elusive, I didn't think it was that uncommon an ingredient but I haven't seen it anywhere else yet. Perhaps I just don't know where to look.
I also went to this neat little homewares store I discovered on 4th Ave called Paboom, and bought 1 of every dish I thought was pretty. As well as a couple different place mats just for some variety. I get excited over the strangest things. This morning I rose at the ungodly hour of 6am today for a photoshoot, and when I got home all I wanted to do was make delicious things. Cooking(or un-cooking) is turning into meditation for me, it's kind of relaxing. I had to fight my mom to make dinner for her and my dad, I think she was pleased. I kindly left half the dishes for my dad to clean up though.
The kelp noodles ended up in a salad as well.
Creamy Basil Kelp Noodles
1/3 of a package of kelp noodles, rinsed
1/4 cup pesto
1/2 cup cashews
1/4 cup pine nuts
1/4-1/2 cup water
juice from a lemon
salt
1 tablespoon nutritional yeast
Combine everything but the noodles in a blender, then mix with noodles. Add whatever veggies you like, I used cherry tomatoes and hemp seeds.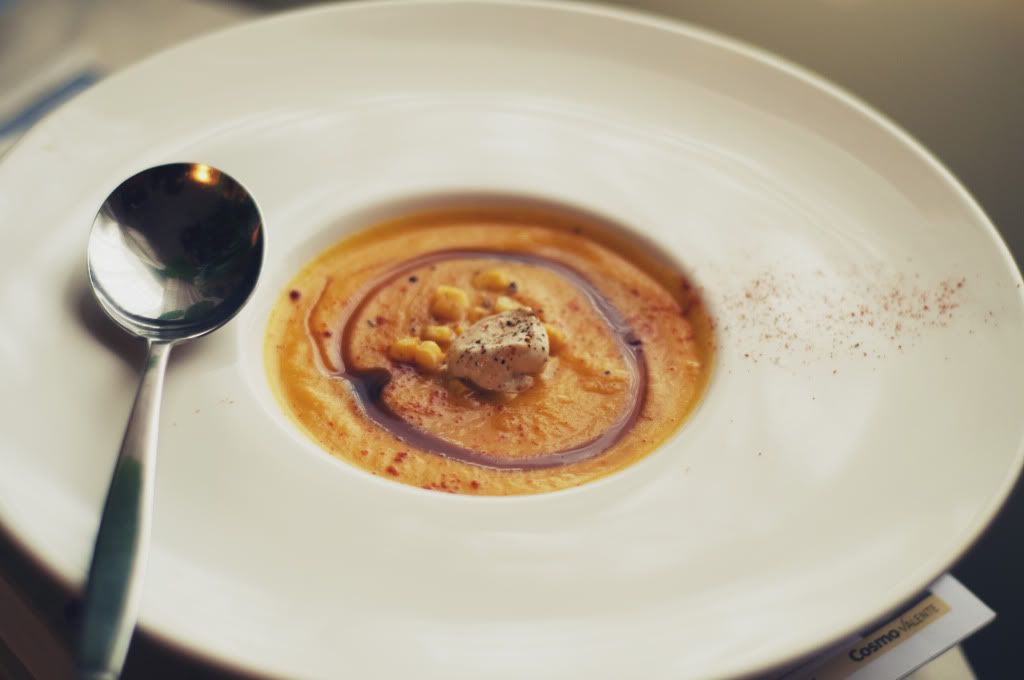 Experimented with some Butternut Squash Soup, with somewhat southwestern seasonings, corn, and a dollop of lemon cream. I think it might taste better tomorrow when it's had a chance to sit.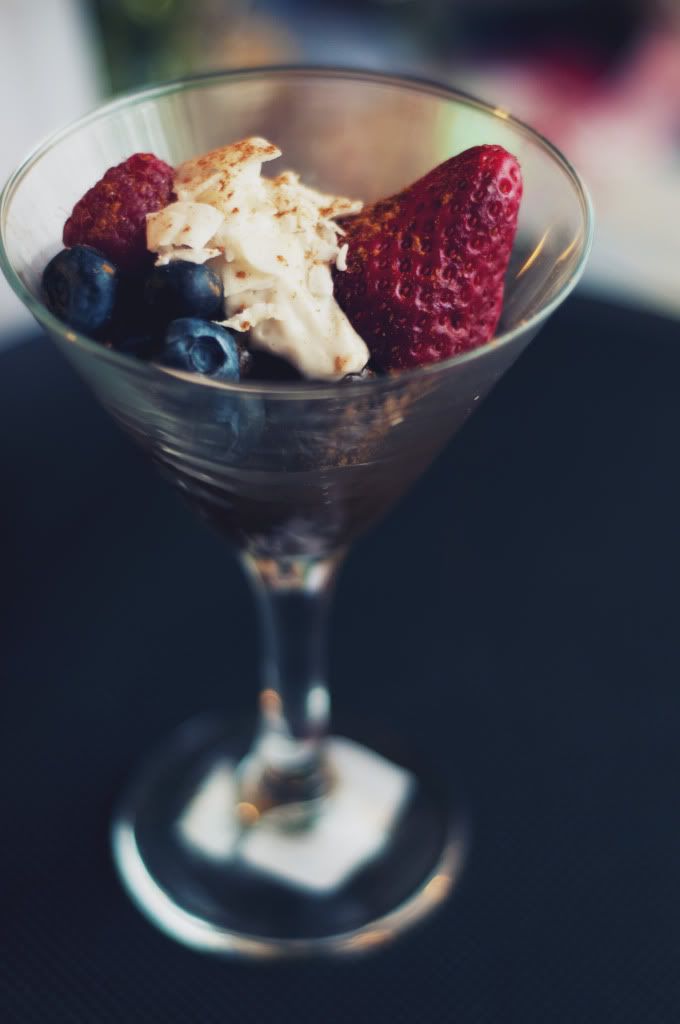 I bought a truckload of avocados when I was at Granville Island yesterday, so they got made into
chocolate pudding
. With Vanilla Cream on top.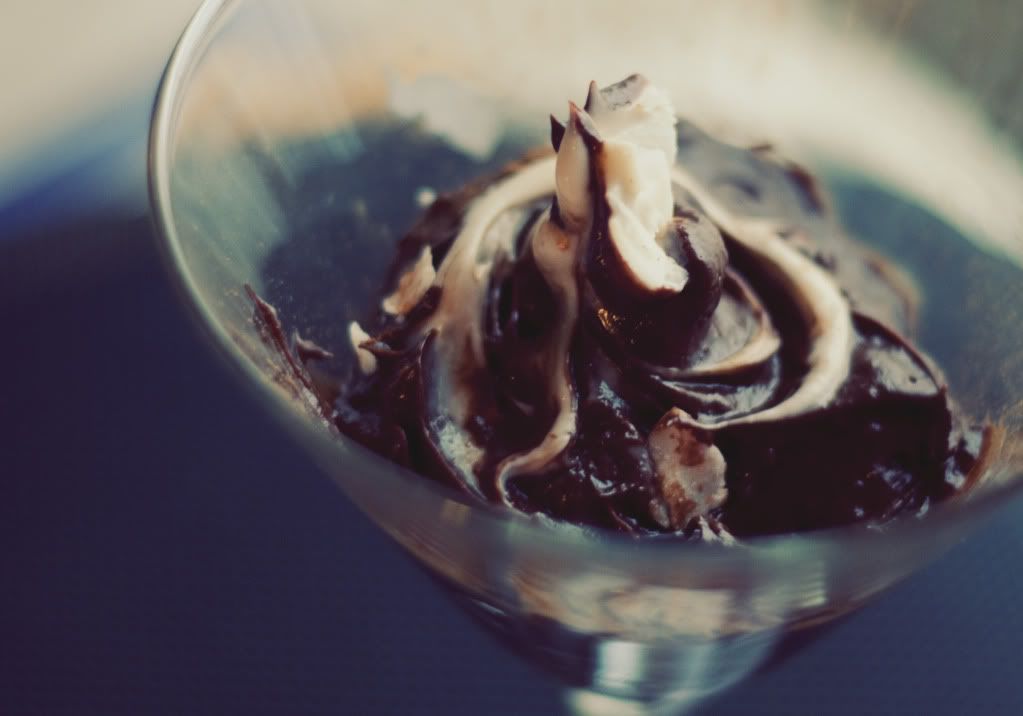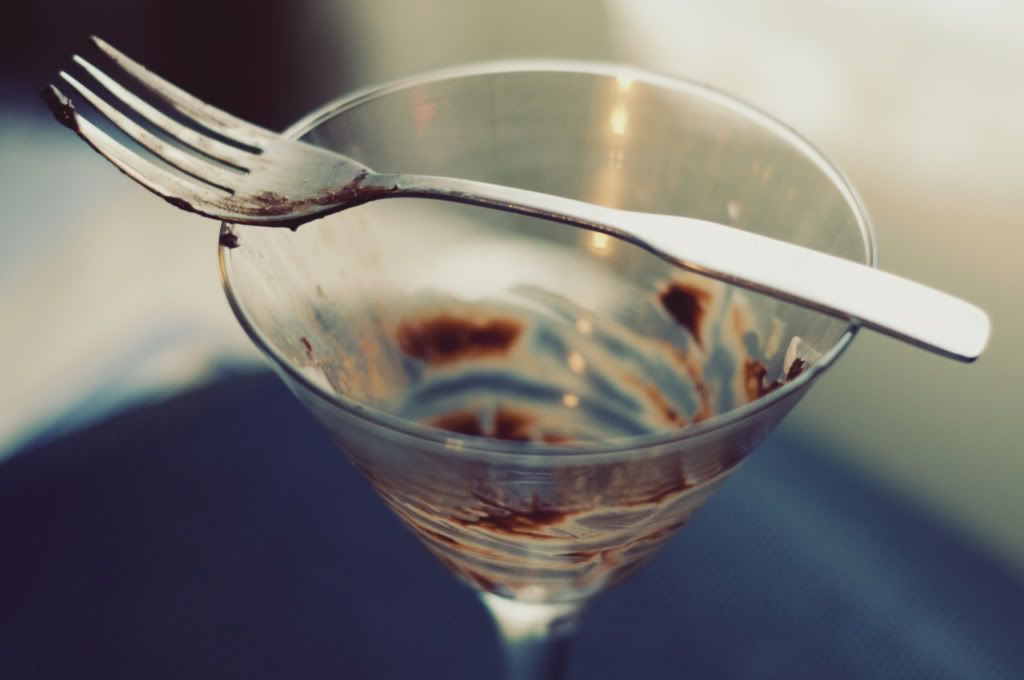 (we ran out of spoons)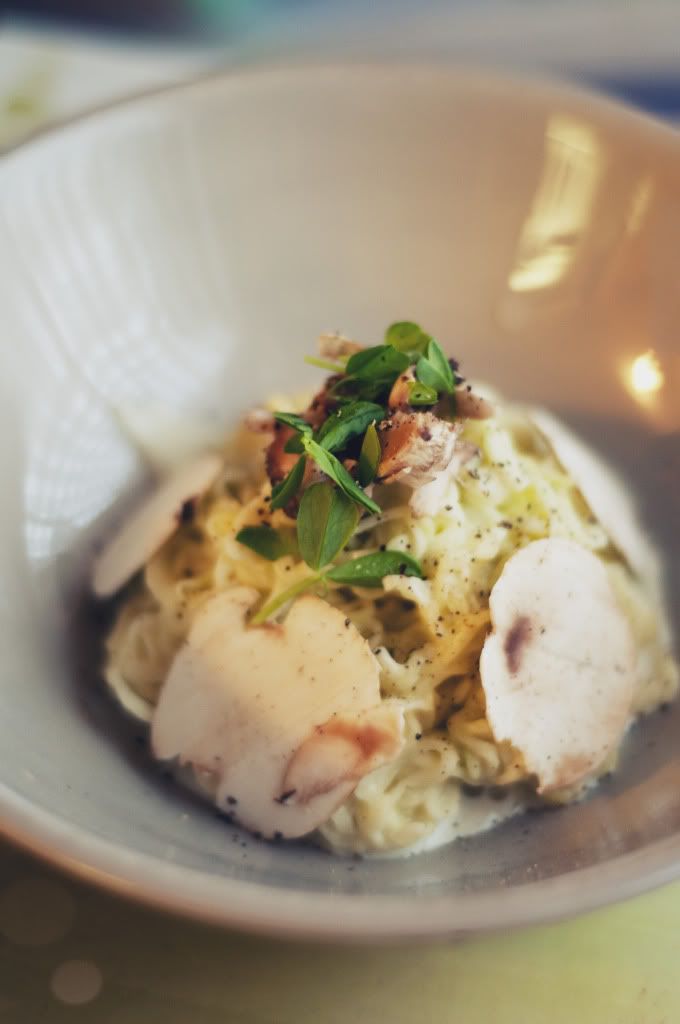 Summer Squash Pasta with Truffled Cream Sauce from
Raw Food Real World.