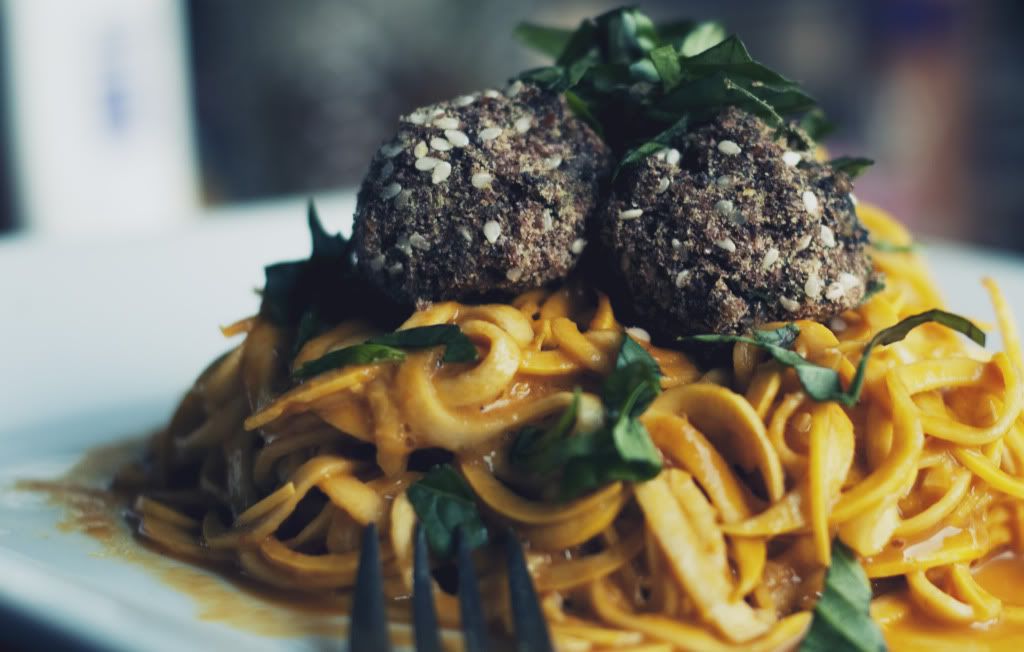 I've been going through the archives on one of my favorite blogs today,
Choosing Raw
, and came across
this
recipe for Cheese Sauce. This is the first recipe I've made off of Gena's blog, there's so many there it's hard to pick which one to do first. But I love cheese sauce, so anything similar to that makes me happy. The colour made me particularly pleased, it's the exact alarming shade of Kraft Dinner. The 'meatballs' are a Falafel recipe from Raw Food Real World that I had hanging out at the back of my fridge, and I kept singing that song about meatballs rolling out the door while I was eating it.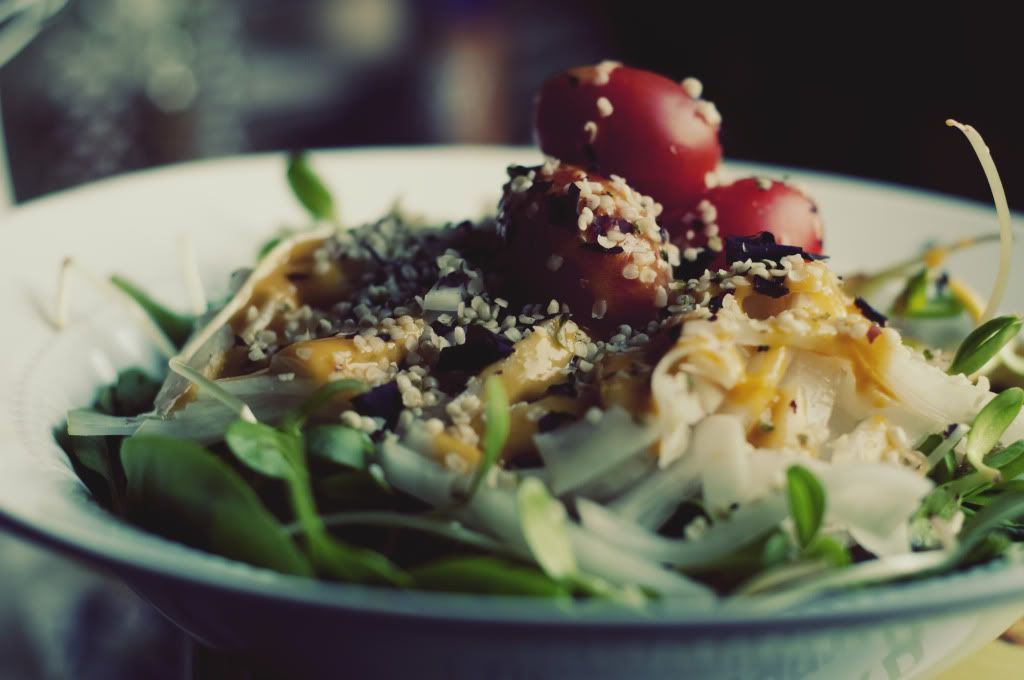 A salad with Miso Ginger dressing, daikon radish noodles, sprouts, and hemp seeds. The dressing works pretty well as dipping sauce, or to put on really anything you can think of. If you blended some with some water you could use it as a broth too.
Miso Ginger Dressing
1/4 cup Miso
1/4 cup mirin
1/4 cup brown rice vinegar
1 tblspn minced ginger
1/3 cup sesame oil
Mix in a blender until smooth.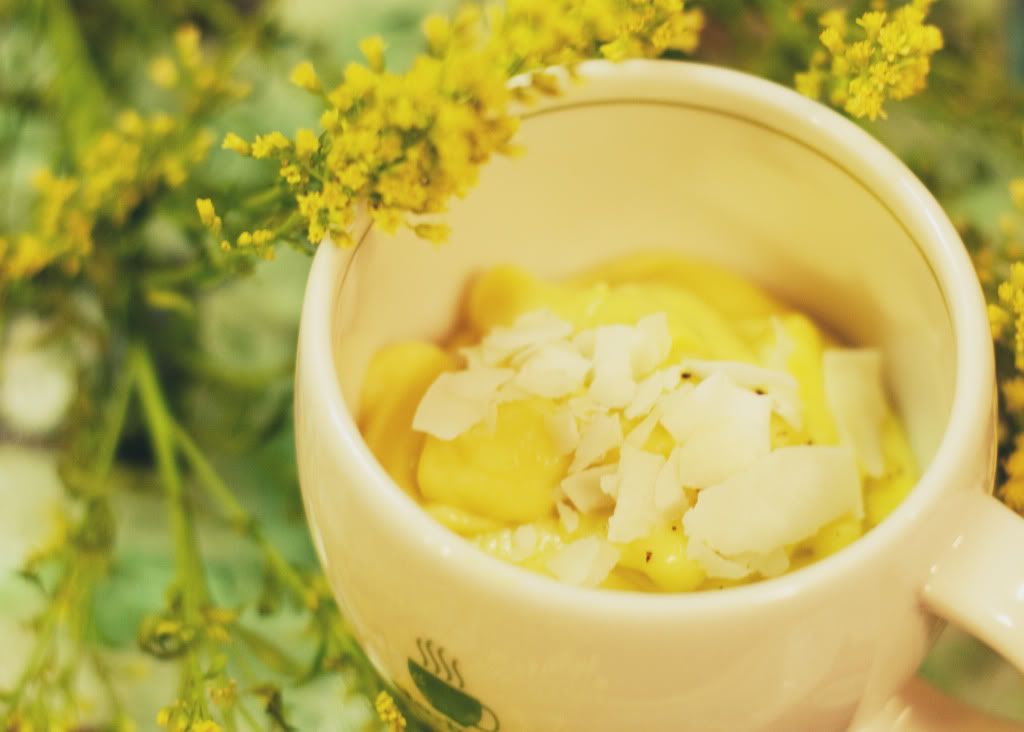 I had a couple mangos languishing on my counter, so they turned into this.
Lemon Pudding
1 mango, chopped
1/2 an avocado
1/4 cup coconut
Juice from 1 lemon
1/4-1/2 cup agave syrup(depends how sweet the mangoes are)
1 tsp. agar powder
2 tblspns coconut oil, melted
Mix mango, avocado, coconut, lemon juice and agave in a blender until completely smooth, if overly thick you can add some coconut water. Pour in agar powder, then with blender on drizzle in coconut oil. Let set in fridge until thickened.