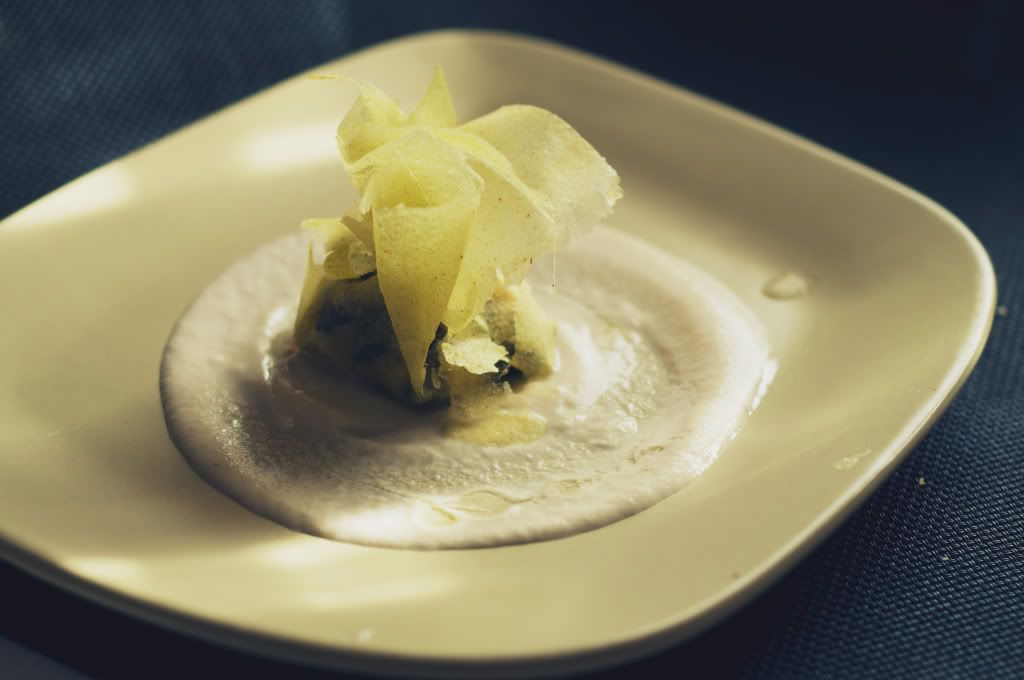 Today was a day for experiments. I wanted to make a dumpling kinda thing, so I cobbled together various parts from other recipes into these. I had made some coconut wrappers previously for samosas, and they were so tasty that I almost ended up eating just them without the filling, so I figured something similar would work for these. I mixed the coconut with some zucchini to make them a little firmer, blended with coconut water and spread super thin and dehydrated for a few hours. The filling was some chopped portobellos and corn, marinated in olive oil and nama shoyu then popped into the dehydrator. I served them with Celery Root Soup as a sauce, with a little truffle oil drizzled in it.
Coconut Wrappers
1 3/4 cups coconut meat
1/4 cup chopped zucchini
1 1/2 cups coconut water
dash of cayenne pepper
1/2 tsp salt
Mix all in a blender until smooth, spread super thin on teflex sheets for about 2-4 hours at 115 or until tops are dry, flip over carefully and peel away teflex. Let dry for 15-30 mins more. They should be pliable and almost transparent.
Filling
2 portobello mushrooms, gills removed and chopped into tiny pieces
1/2 cup corn
1/4 olive oil
1/8 cup nama shoyu
1 tblpn lemon juice
Toss all ingredients in a bowl, dehydrate at 115 for about an hour or until the mixture looks sauteed.
Cut each sheet of the coconut wrappers into 4, place about 2 tblpsns filling in the center, then bring the sides up and twist slightly to form bundles. A bit of water helps them stick together if they don't want to stay.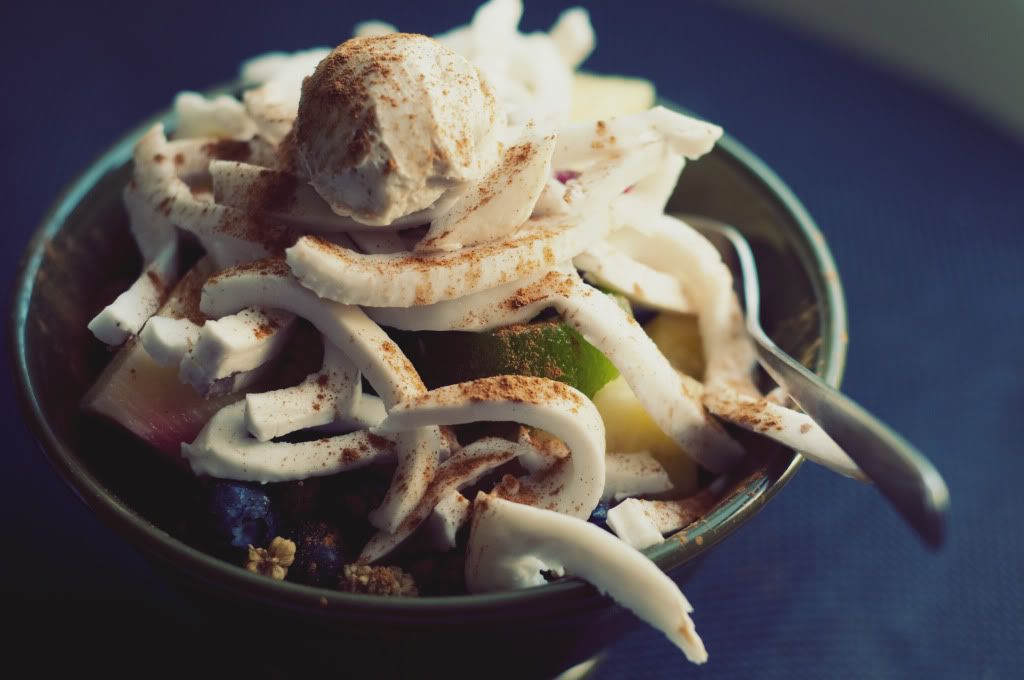 Noodle-ized a coconut and tossed it with some fruit and cinnamon for breakfast.
Yesterday's truffles again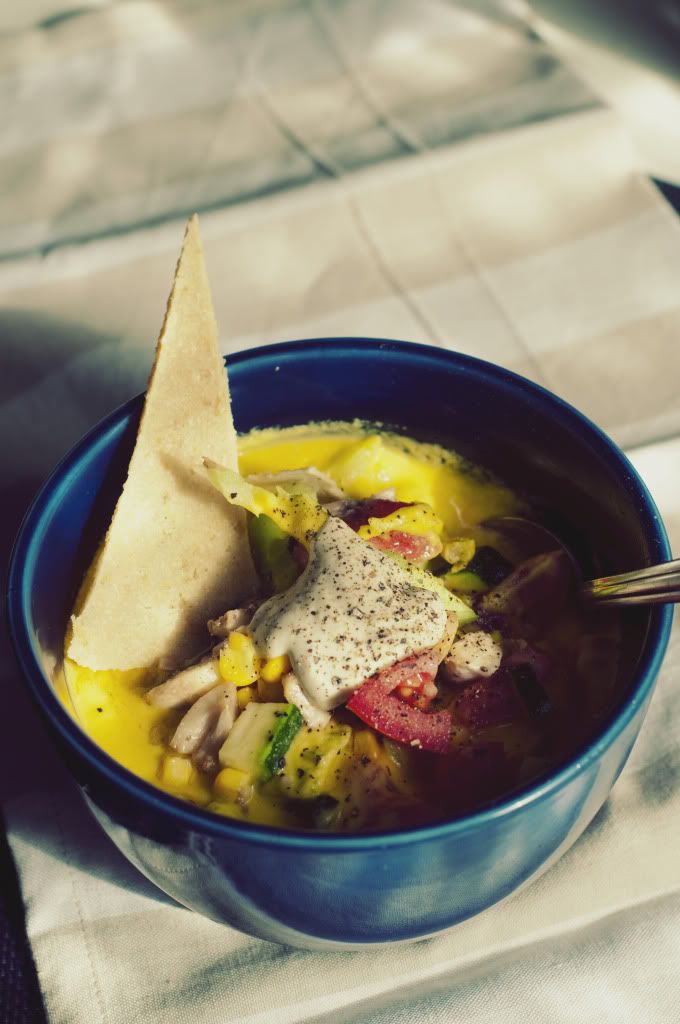 The
Butternut Squash Soup
is even better on the third day. I made some lemon shortbread to dip in it using leftover
Pine Nut 'Goat Cheese'.