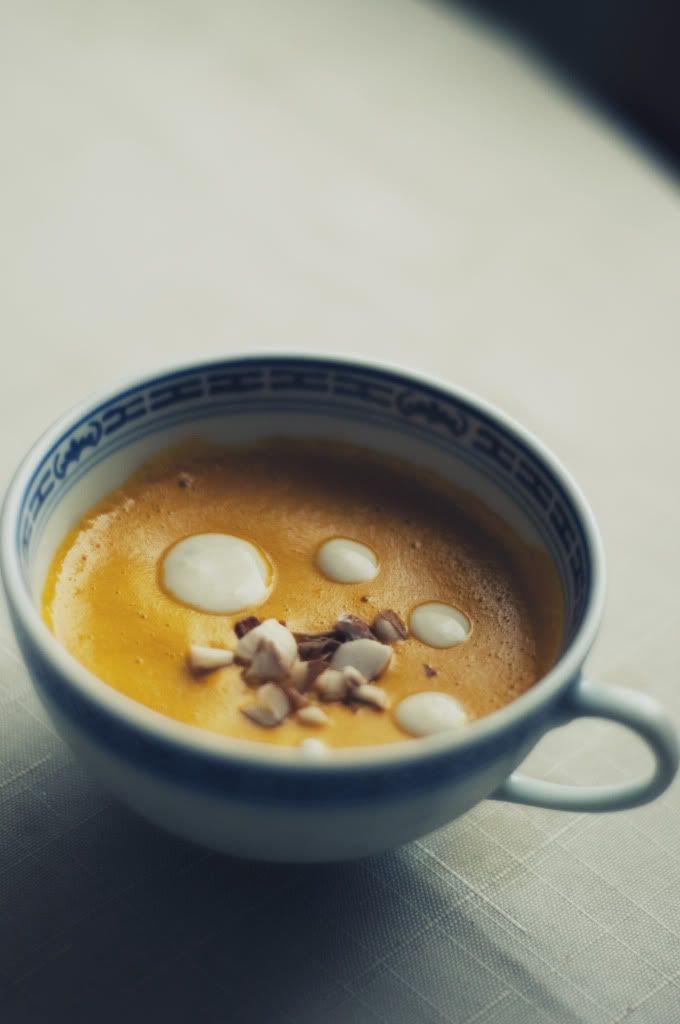 It's the (Chinese) year of the rabbit, eat lots of carrots! I've been eating so many lately my hands have begun to turn orange, which is unfortunate. You can make this as spicy or as mild as you like, I'm obsessed with ginger so I like tons in mine, and so spicy that my nose runs after I'm done drinking it. This also makes awesome salad dressing, tossed with greens, sprouts, and asian inspired vegetables.
2 1/2 cups carrot juice
1/4 cup macadamia nuts
1/2 cup dried unsweetened coconut(you could use fresh, but I only had dried at the time)
small piece of ginger, minced
1/4 tsp. cayenne pepper(or to taste)
salt
Put everything in a blender and blend until warm.
For the 'noodles' on here I sliced a daikon radish super thin on a mandoline, then sprinkled them with a bit of salt to tenderize them and let them sit for about 10 minutes. Sliced into thin strips then tossed them with dressing.